Wedding Anniversary LCD video card gifts for your significant others
Weddings are one of life's most precious moments. The day comes and goes as quick as a blink of an eye. That is why we hire professional videographers to film our weddings for us. But what happens next? Wedding videos are often forgotten and left in to collect dust. However, considered creating a memento out of the wedding video instead with our predesigned LCD video greeting cards.
For your next anniversary
During your next wedding day anniversary surprise your significant other with bigDAWGS personalized LCD video greeting cards. Simply choose from our collection of predesigned video greeting cards and place your unforgettable wedding video into the greeting card. The LCD gift will automatically play a video every time the card is opened, it is the perfect anniversary gift.
We understand that there is no one perfect way for you to exclaim your love, so we have multiple popular phrases to choose from. Some samples are shown in the photo below.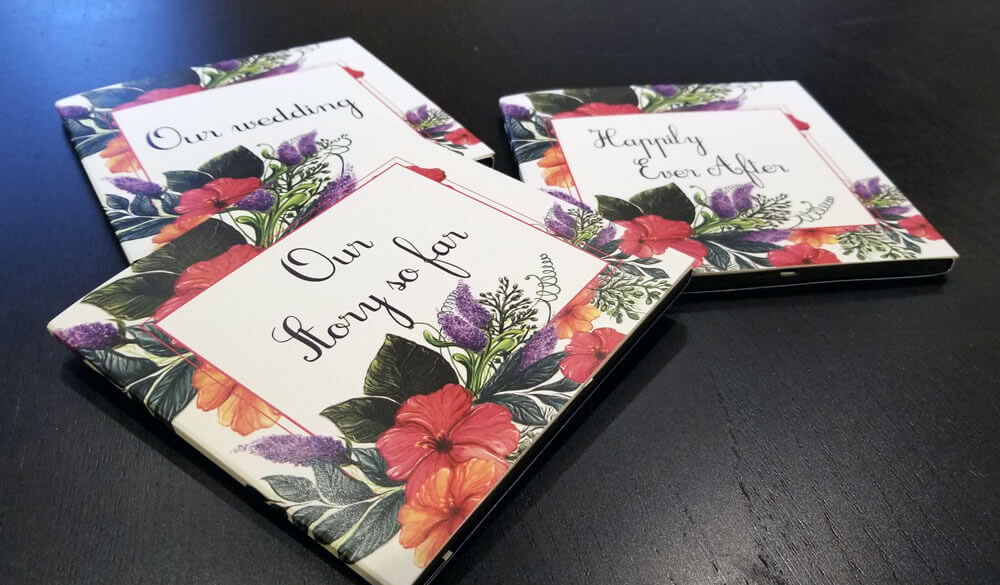 A little extra romance during your proposal
Another popular method in using these video cards is as a surprise gift on a very special date. A proposal gift. Imagine her face when she opens the greeting card to a touching video of your journey together. Top it off with the ring and wait for her to say yes!
Make it elaborate
Here is an example of a client that had their video greeting card completely designed and customized to match their wedding and wedding video. Angelina and Victor reached out to us to have their treasured moments forever saved and we couldn't have been happier with the results!
For a different occasion
We also feature many different types of predesigned LCD video cards for many occasions, from birthdays to holidays. Imagine your faraway relatives faces when receive a video message on a physical piece of mail. Rather than simply sending them a Youtube link to your video, make it more personal and directed!
We'd love to see your final products!
Have a chance to be featured on our next newsletters or articles. We love hearing about how our happy customers success stories after they see the reactions of the recipients opening and watching their gifts! Send us a link to your pinterest pins with completed projects or share with us your stories at [email protected]!